At ClassWallet we're always joking that no company sells less efficiency and increased costs. Most technology companies position themselves as a solution that saves time and money, but what that means to people differs considerably. We've been told by clients they save, on average, 5 hours a week in school bookkeeping time managing teacher orders and receipt reimbursement on our platform. We wondered what impact this really has in the daily lives of these administrators, so we asked districts of all sizes across the country what the effects would be from freeing up 5 hours each week for their bookkeepers. Here's what they had to say.
ClassWallet Bookkeeping and Technology Survey Results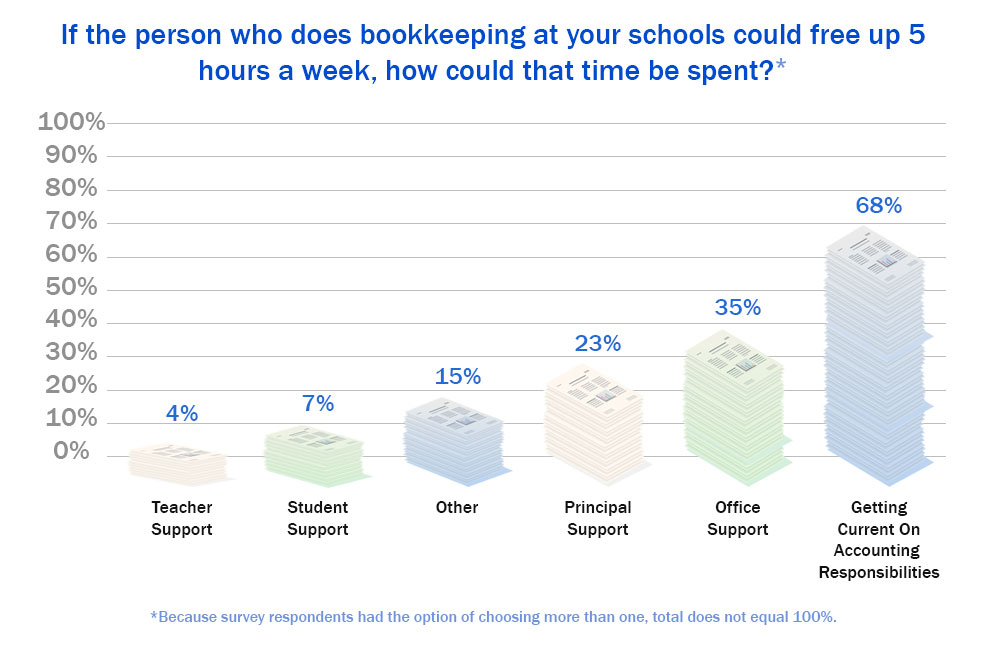 Takeaway: Teacher Receipts are a Hidden Problem for School Finance Departments
68% of respondents believe that the extra time could be spent just taking care of existing bookkeeping responsibilities.  Small dollar transactions from classroom supply budgets, student activities and a host of other programs often take a disproportionate amount of time to handle and are a drain on school finance department resources. However, the issue isn't always easy to see because all the work eventually gets done. Every school closes their books at year end and completes their audit, but it's just at the expense of the staff workload.  (Except for the one respondent who said he had free time 10 months a year, but we're not telling his boss.) The refrain we hear repeatedly is that 95% of bookkeeper time is spent on the smallest 5% of the school's budget. It just doesn't need to be that way.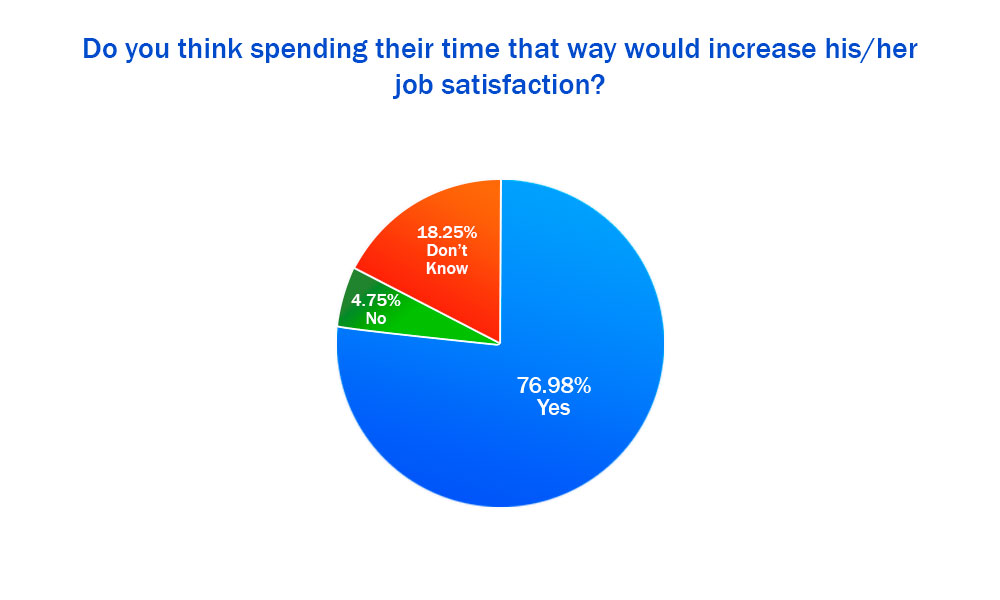 Takeaway: Technology can improve employees' work perspective
While this seems like a really obvious conclusion, there can be a disconnect between the  district and the daily functions of at the school level. And perhaps more importantly, with the record number of teachers protesting for their students and themselves this year technology can be a low cost, high return tool  to leverage intangibles like job satisfaction into a win for employee retention in the business office as well as the classroom.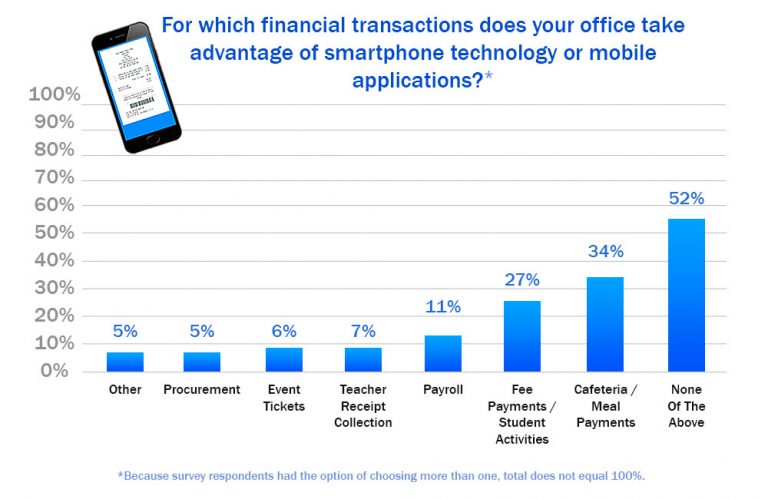 Key Takeaway: Business offices are embracing AR technologies faster than AP technology
Once upon a time, finance offices were powered by pencils. Then came performance improvements from personal computers, and in more recent years, smartphones and mobile applications.  While mobile technologies are gaining traction in school districts, with roughly half of respondents saying they use them in some form in their schools, there's a significant gap between the percentage of districts using them for accounts receivable and accounts payable functions. Finance departments are starting to recognize the benefits technology provides in payment processing, so it makes sense to explore how the benefits derived from accounts receivable technologies can be replicated on the accounts payable side as well.