From the CEO
Greetings,
In recent weeks, I have had the opportunity to connect with many at several state departments of education. Conversations led to unique opportunities to understand more fully the mechanics of educating a population of children. So many moving parts, so many variables, so many stakeholders. I have such respect for these officials, and their perseverance. To you I've had the good fortune to meet recently, and to the others, your peers across the country, thank you. What you do is not easy, even in the best of times, let alone in unprecedented times such as this. My gratitude goes out to you.
Exciting News
ClassWallet to Distribute $50 Million in Idaho to Low-Income Families for Remote Learning Expenses During COVID-19
ClassWallet has been awarded a contract from the State of Idaho and the Idaho State Board of Education to help distribute close to $50 million in funds for its 'Strong Families, Strong Students Initiative' to families for their remote learning needs during the COVID-19 pandemic. ClassWallet will administer the distribution of funds to roughly 30,000 eligible families. Read article here.
ClassWallet Welcomes New Vice President of Sales and Marketing DIrector
ClassWallet welcomes two new members to its leadership team, Bryan Coble, Vice President, Sales and Edward Patience, Marketing Director. Bryan joins ClassWallet after a successful sales leadership career at Dude Solutions, one of the industry's leading maintenance and operations management software companies. Edward has a successful track record of marketing across several industries, and with companies in various stages of growth.
Upcoming Events
Join Our Weekly Wednesday Webinar @ 1:30 EST and Get a $20 Gift Card
Every Wednesday at 1:30 EST, ClassWallet is hosting a virtual lunch and learn. Join us to learn more about why districts use ClassWallet for classroom expenditures, and get a $20 gift card sent to you so you.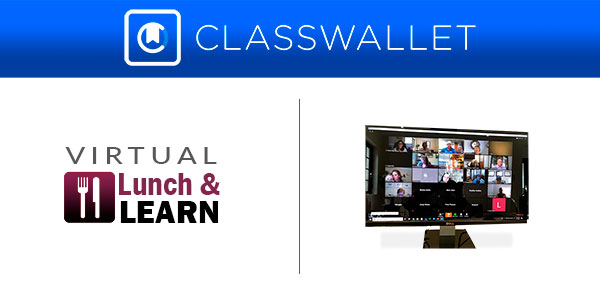 Click here to learn more and to reserve a spot: https://www.eventbrite.com/e/classwallet-weekly-wednesday-webinars-tickets-116627958363
NMASBO Virtual Fall Conference
11/09/2020 - 11/13/2020
Learn more here: https://nmasbo.org/page/fall
TASBO "Un-Mask School Business" 2020 Virtual Conference
11/18/2020 - 11/20/2020
Learn more here: https://www.tasbo.net/
EdPalooza, Organized by ExcelInEd
12/01/2020 - 12/03/2020

Learn more here: https://www.excelined.org/news/excelined-announces-edpalooza

ClassWallet addresses the pain of managing checks, reimbursements, paper receipts, and the paperwork associated with tracking expenditures for school systems. The platform makes the accounting and audit trail very easy and helps reduce administrative costs.

single-newsletters.php