The recent national headline "Teachers Quit Jobs at Highest Rate on Record" may be striking news to some, but it's just an echo in the educator community. Teacher feedback consistently shows that salary is a primary motivator for job satisfaction. However, it's frequently additional frustrations (working conditions, weak support, lack of autonomy, etc.) that fuel the final decision to walk away from what was formerly a passion for many.
Educational thought leadership is actively working to find innovative solutions to preserve teacher's beliefs that they and their students are valued and that education is a priority. We know from our customers that
teacher morale is improved when teachers are empowered through classroom level decisions including supply purchases. ClassWallet's CEO, Jamie Rosenberg, will be speaking on this topic at SXSW EDU. To help further these discussions, we asked district administrators nationally to tell us about their classroom supply programs. Here are their answers.
The Next Conversation: Why not?
It is encouraging to discover that 66% of school districts give spending authority in some manner to teachers, but it also begs the question of why the remaining third of districts don't. Cultivating a culture in which teachers feel trusted and empowered is a low cost, high return strategy that can address teacher retention as well as millennial recruitment which is critical to replenish the teacher talent pool.

The Next Conversation: How to help administrators bridge the gap between concept and implementation.
The idea of giving teachers power over some classroom spending decisions is a popular idea, but there's still a 20% gap between the number of responses agreeing with that statement and the number of districts that actually do it. We've seen many districts taking advantage of new technologies to achieve this goal. In light of the 2nd largest school district in the country striking today it behooves policy makers to show teachers their work is valued, their students matter, and they are trusted to do their work well.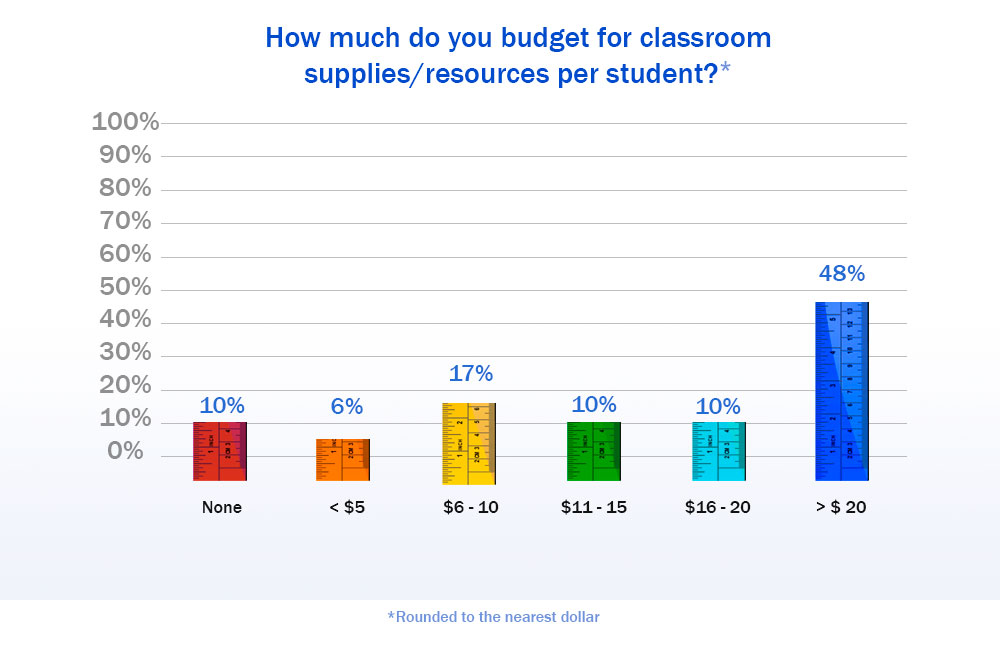 The Next Conversation: How to help district administrators manage the teacher funding process.
The results show the funds are there, so how do educators manage teacher driven classroom spending? Implementing accountable, decentralized classroom spending can seem overwhelming to administrators, especially when evolving curriculum and policy create constant change. The key is to find the right business office technology and automation that can support teacher empowerment efforts. Through scalable and efficient processes, all the pieces are there to make the program work and help develop and reinvigorate motivated teachers that students deserve.